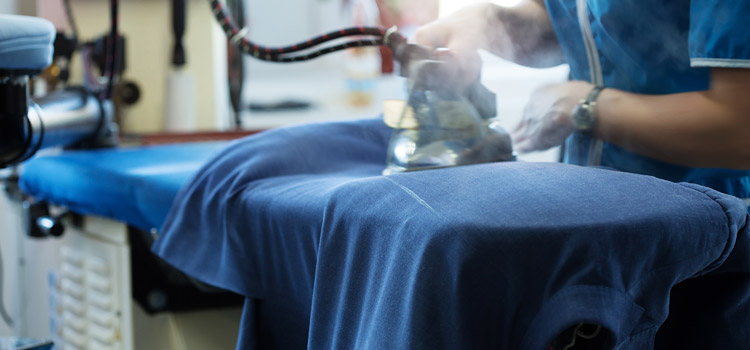 Professional dry-cleaning, to some, seems like a luxury.
Perhaps, they see it as something you try out when you have that expensive jacket or a mink coat.
More so, they do it when a stain seems too tough to remove. Well, they're far from the truth
The truth is that professional dry cleaning services like 1stopwash are more than capable in handling tough stains, and are also versatile with the washing conditions of a variety of fabrics.
So, get ready to change your perspective as we explore the amazing benefits of Professional Dry Cleaning services.
Saves Time
Why don't we start with one of the most obvious reasons why we use professional dry cleaning. Since most people have a tight schedule, hiring a dry cleaning service is the best option to help you out with your fabrics.
No doubt, time is a valuable resource and spending a few hours each day isn't feasible when you have to focus on more productive activities. Besides, handling your fabric to a professional dry cleaning service ensures the longevity of your fabrics.
Less Abrasive Washing Products
1stopwash, like most professional dry cleaning services, utilizes innovative and greener washing products to preserve the integrity of your fabrics. Since your delicate fabrics require specific attention and non-abrasive washing products, you can trust us to provide optimum satisfaction.
Thanks to our innovative cleaning solutions such as dry washing, you can be certain that your fabrics are in well-experienced hands.
Tough Stain and Odor Removal
Let's face it: your everyday cleaning agent can't handle tough stains such as blood and even grass stains. So, how can you properly remove these stains without damaging that delicate fabric?
Well, the answer is the very reason why professional dry cleaners exist. For example, dry cleaning services like 1stopwash, have complex cleaning techniques capable of removing even minute stains.
Our advanced techniques stem from our knowledge of the two main types of stains – solvent stains and soluble stains. Each stain, therefore, requires a specific treatment to completely remove it from the fabric. More so, we consider the garment type when choosing a cleaning agent for removing stains.
Wait a minute! Let's not forget about our top-notch odor removal techniques. We know how those old-cloth smell and other unpleasant odors, mar your overall appeal. So, before you discard them, let's help you to completely eradicate those unpleasant odors from your fabrics. via the use of ozone generators, professional dry cleaning services are able to dispel bad odors via the release of oxygen gas. More so, this removes the smell from cleaning agents such as detergents.
For Restoration
Think again before you discard that antique textile, heirloom, and even discolored old wedding gowns. Professional dry-cleaning can restore those textiles to their glory days.
Although the restoration process is not always an easy task, since you have to consider the depth of the mechanical damage, and also the time brought. Thankfully, we have a team of experienced professionals who can restore those fabrics with a considerable measure of success to their original characteristics – color, texture, and even accessories.
It Goes Beyond Dry Cleaning Clothes
Today, a majority of Professional Dry cleaning services are now equipped to handle large items such as rugs, curtains, and even comforters. Not only will this save your time, but it will also reduce the stress of cleaning out the stains in these items. So, let 1stopwash restore these huge items to their original taste without damaging the characteristics of the material itself.
Wet Cleaning
Once again, professional dry cleaning has transcended beyond the conventional methods of fabric cleaning. Today, these professionals now utilize environment-friendly and health-conscious methods of cleaning fabrics. Instead of relying on detergents that leave harsh imprints on our health and on the environment, innovative techniques such as wet cleaning are common in professional dry cleaning. This new method of cleaning is softer on delicate fabrics like silk, linen, wool, rayon, polyester among others. With this method, you can also preserve the intricate patterns of plastic beads or sequins in wedding gowns.
Fabric Alterations
Lastly, professional dry cleaning also helps you to make changes to your fabrics. Since professional dry cleaners are specialists with a vast knowledge of different types of garments. So, they offer alteration services such as shortening, lengthening, shirt or dress recline, and even let waist in/out. In our bid to provide extra satisfaction to our clientele, we have dry cleaning professionals with tailoring skills.
Wrapping Up
Getting the services of professional dry cleaners, will go a long way towards ensuring your increased productivity in every sphere of your life. Does it seem far-fetched? Not at all, a perfectly dry-cleaned cloth boost your self-esteem and also eradicates the bad effects of doing your own laundry. So, let professional dry cleaning services like 1stopwash, handle your laundry needs.
Also read about Care home chooses laundry