We make it our mission to keep your business looking its best!
Your company requires a commercial laundry service that is reliable, fast, and cost effective while delivering the top quality results that you – and your customers – expect. Whether you are a large business or small, we are confident that our commercial laundry service will exceed your highest expectations. We are proud to be a veteran-owned business led by a former United States Marine. Our company embodies military values like efficiency, reliability, responsibility and trust.
Are you ready to work with the best in the business?
Choose you category here:

Restaurants
Laundry Service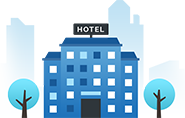 Restaurant Linens
Running a restaurant is a tough business. From the ambiance, to the service, to the food itself, discerning customers demand a quality experience each and every time they visit. And with so much competition, it's undeniable that details make a difference. Your guests expect a carefully folded napkin, a well-pressed tablecloth, a pristine apron. Outsource your laundry to us and every tablecloth, every napkin, every bar towel, every chef or wait staff uniform will return to you in tip top shape.
We're Different. Here's Why:

We invest in the very best technology in the business
This includes specialized scales that weigh laundry to the thousandth decimal place, a high-tech tracking system to ensure no lost linens; and state-of-the-art washers and dryers that deliver a better clean with less wear and tear.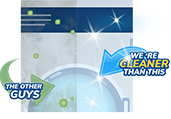 We are obsessed with cleanliness and sanitation
We wash and sanitize our machines Every. Single. Day. We refuse to compromise when it comes to the care and maintenance of our equipment. The result? Laundry that is truly clean, right down to the microscopic level.

Our process operates with military precision
Your laundry will never be mixed with other peoples's dirty clothes. Trust us, this happens a lot! Relax knowing your clothes are washed with a laundromat that works hard to respect your personal hygiene.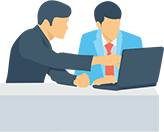 You do business all the time. So do we
We are open seven days a week including all federal and religious holidays. When you need us, we'll be there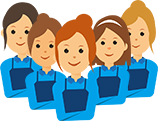 Our people are the ultimate professionals
We hire only the best people for our team. Our staff is meticulous, reliable, and mission-focused. They are well trained, have high standards, and consistently deliver on our commitment to quality.

Our service standards are second to none
The best people deliver the best service. We want you to love working with us! Friendly, responsive customer service is a hallmark of our operation.