Get Started in
3 Simple Steps:

Create a Free Account
Create your free account, add your items, and schedule your pick-up. You can also download our mobile app to help make managing your laundry even easier.

We Collect and Clean
We stop by to pick up your laundry for FREE. Your items are recorded so they don't get lost. Any special washing instructions are noted and separated according to your preferences. Everything is carefully washed, dried and neatly folded.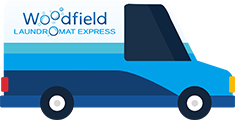 We Deliver
Your freshly-cleaned clothes are sealed in high-density polyethylene bags, helping seal freshness and preventing outside debris from entering in. We'll send you a text message letting you know your order is complete. Your garments are delivered for FREE in our branded laundry bag.
We're Different.
Here's Why:

Onboarding
Onboarding is key to high-quality service. We cut waiting time down by having a team of proactive staff readily available. Your basic details, washing needs and item-washing preferences are safely & securely stored on file.
At the tap of a button, all your information will be available, so you rapidly breeze through your laundromat trips.

Barcode Tagging
All your items are tagged for tracking. We're able to keep an eye on them throughout the entire process – from cleaning to packaging to storage – so you don't have to worry about them getting lost.
We also have video cameras which record our entire process at the counters. This means we can easily spot weaknesses and fix them to improve our services, so your items never go missing.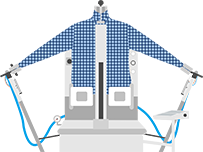 Cleaning
Dry cleaning is precisely done using machines boasting incredibly-modern technology so your prized garments end up looking new.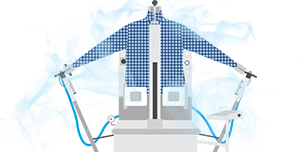 Pressing
Pressing is done using cutting-edge equipment, manned by proactive workers who have mastered their craft. Our team pays attention to detail, so you get the crispest most powerful clean every time.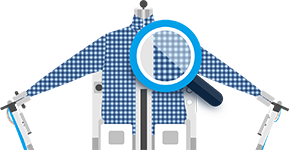 Quality Control
Quality control professionals thoroughly inspect your items at six different points in the process before it's bagged and placed in mechanized racks.
Any garment that does not meet our quality standards is set aside and sent back to the appropriate station for immediate correction. And if you're not satisfied, we'll make it right. Guaranteed.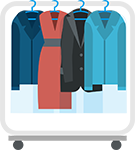 Packaging & Storage
Your items are packaged and stored safely and securely on an automated rack system.
This rack helps you collect your items almost instantly, so you can swoop in and out with low waiting times.

Checklist
Checklists help us navigate through every inch of our process. They're our secret sauce to delivering the same high-quality, rapid service throughout every operation, to every customer.

We Love Data
We measure every single point in our process on a continuous basis for efficiency to drive constant improvement. We share the data with our people.
The data, by the way, includes customer satisfaction measures-this information is a major element in employee performance reviews and driver of our efforts to improve. In other words, we not only measure. We listen. And we act on what we hear.
You'll love us.
We guarantee it!
We're so confident in the quality of our cleaning we even offer the Woodfield Laundromat Express Quality Guarantee. That means if you're ever unsatisfied with the quality of our cleaning, just let us know within 24 hours and we'll re-clean your items for free.